Lots of homeowners have numerous queries whenever they need to pick for a material that they can place on their roof. Numerous people often overlook slate as a uniquely beautiful roofing material because they are unaware of its value as well as what it is capable of doing. Before you choose a slate roof, you need to make sure that you get answers to every concern and query from a reliable roofing contractor. Here are some of the questions about slate roofing that people ask most frequently.
What is the slate roofing's span of life?
Since slate is essentially a metamorphic homogeneous rock that has been derived from a sedimentary original shale-type rock that is composed of volcanic ash or clay that underwent metamorphism that is regionally low-grade, this kind of material for roofing has been present for millions of years. Slate is highly durable as it can last for hundreds of years with little or no maintenance at all. Because of this, it is highly likely for slate to last for around a century. Despite that, it is essential to avoid putting anything on a slate roof like sealant paint as it may lead to the roof's premature aging.
Slate can be something that people would like to refer to as a 'forever roof' because homeowners would just have to install one in their lifetime. However, shingle roofs may need to get replaced around a couple of times or more.
What are the color and style options for slate roofs?
Slate roofs have numerous styles in roofing that can range from a mixture of patterns and colors to graduated as well as textural installations. A couple of the styles that are most common in the United States are the style with a random width and the style with a standard pattern. Slate roofs are not just different when it comes to style but it can also have varied textures. This may range from something that is rustic and rough to something that is quite uniform and really smooth. Slate has hues that range from vibrant to muted colors. The colors that are most common are black and gray but there are also reds, purples, and greens.
What are the things that people need to do to have their roof prepared for the installation of slate?
Since slate is a product that can be extremely heavy, it may add around 500 pounds to any roof. In case the home is not well-engineered for the installation of slate, you will need to hire a structural engineer who can have the roof inspected. This is needed to make sure that the roof is well prepared to take on the slate roofing's weight.
What are the beneficial advantages of slate compared to shingle roofing?
Slate can be something that people can refer to as a roof that can last forever because homeowners would only have to install one in their lifetime. Shingle roofs, however, would need a replacement two to three times in a person's lifetime. Slate roofing is beneficial as it can increase the home's resale value because it is naturally durable and beautiful. People recognize slate as a highly elegant material for roofing as it can help in enhancing the home's architectural style and maintain a similar appearance over time. Slate has other benefits such as having the natural ability to resist mold and fire. Because of the slates minimal absorption of water, it can be highly resistant to breakage and frost damage that may happen because of freezing.
How can you have a slate roof repaired?
Slate roofs may get repaired anytime. It is vital to acquire assistance from a roofing contractor that is licensed as that company can effectively examine the slate roof to look for any pieces that are damaged. It can be simple to repairs as you only need to have the
You can repair your slate roof at any time. It is important to have a licensed roofing contractor examine your slate roof to find the damaged pieces, and the repair is as simple as sliding out the damaged slate and replacing it with a new piece. Having a professional inspect your roof once a year will also help you keep your slate in the best condition possible.
What is the Price difference of slate versus shingle roofing?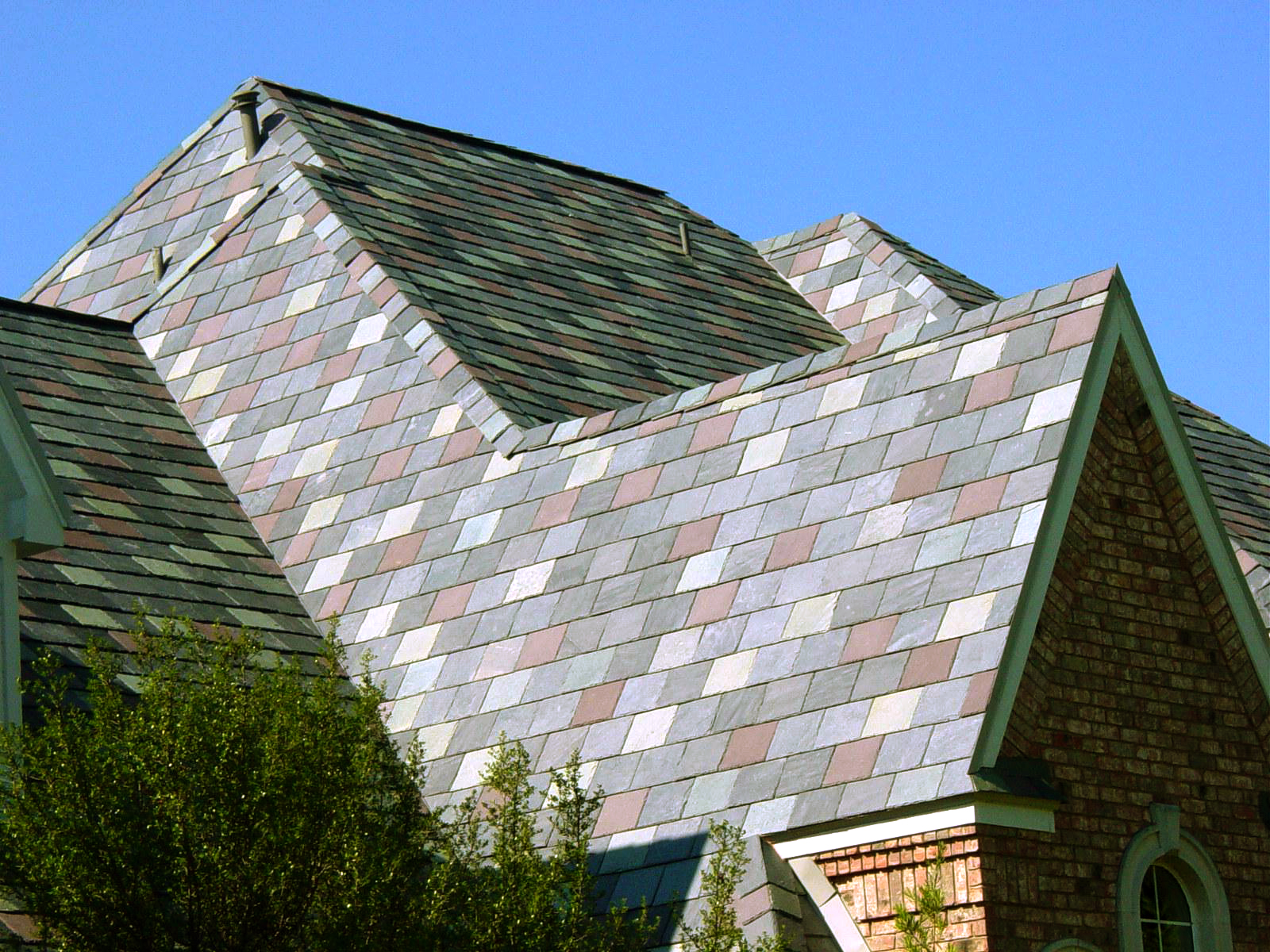 Slate is an expensive product and you can count on it being two or three times more expensive than a standard architectural shingle roof. The price can range from 15 to 16 dollars a square foot installed. The price of a slate roof will also vary depending on the size of the home and the roof pitch.
If you are in need of the services of a commercial and residential roofing company in Ambler, PA, American Roofing & Remodeling will be glad to provide you with the needed assistance. Our veteran owned company will treat your property as your own. We pride ourselves for making the process of roofing care free and easy from start to finish. When it comes to industrial and commercial roofing, our company is certified and capable of providing up to a 30 year no dollar limit warranties. When it comes to EPDM and TPO, we are certified by Versico, coatings and TPO, we are certified by GAF Master Select, and TPO and EPDM, we are Genflex Certified. Don't hesitate to contact us so you can get a free estimate today!